World premiere of Mitas 1000/50 R 25 SFT at SIMA show in Paris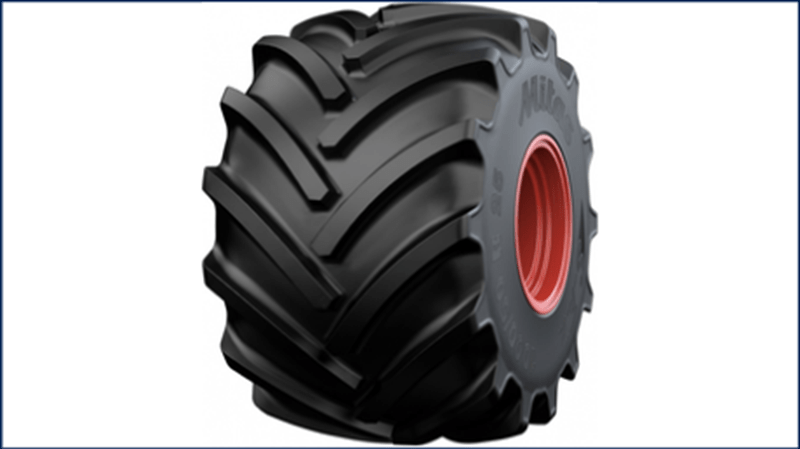 Prague, February 2, 2017 – Mitas, part of the Trelleborg Group, will unveil 1000/50 R 25 SFT, a new powerful tyre for high-horsepower specialized agricultural machinery such as potato harvesters and self-propelled spreaders at the SIMA show held in Paris from February 26 to March 2. Part of the Mitas Super Flexion Tyres (SFT) range, it shares the SFT advantages of the flexibility it gives for variable inflation pressures and its optimal performance according to specific applications. Mitas invites all media representatives and visitors to join in a photo opportunity with this impressive tyre at the Mitas stand C 060 in Hall 7.
Pavel Kott, Product Manager for Mitas agricultural tyres, said: "The SFT tyre range is a backbone of the Mitas product offering for powerful agricultural machinery. By releasing the new 1000/50 R 25 SFT worldwide we are further extending the range of our Super Flexion Tyres portfolio, which constitutes the top products of their type on the market."
The Mitas 1000/50 R 25 SFT is designed to address the specific needs of farmers, bringing them the advantages and excellent performance of a technically advanced product. Flexible, ultra-strong sidewalls allow low inflation pressures for high load-carrying capacities, gentle ground handling and higher yields. The new Mitas 1000/50 R 25 172 A8 (166 D) SFT has a speed symbol D, allowing speeds up to 65 kilometers per hour. Under 2.4 bar and speed 10 kilometers per hour (cyclic), it can carry loads of 10,080 kilograms. Mitas 1000/50 R 25 SFT has a diameter of 1.65 meters.
For further details of Mitas products and to talk to its experts, visit stand C 060 at the SIMA fair to be held in Paris, France, from February 26 through March 2.