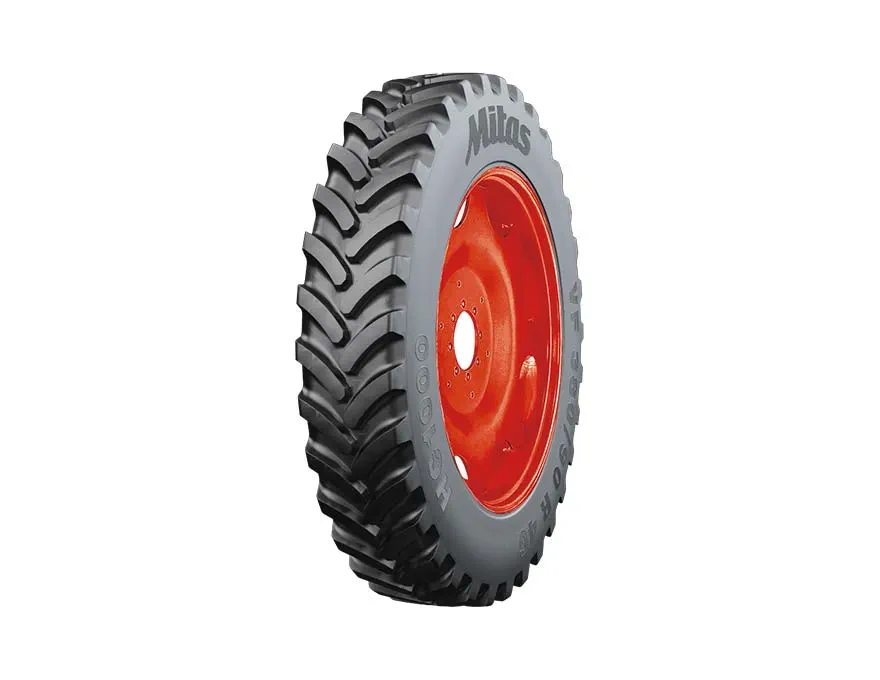 VF tire construction delivers up to 40% load bonus.
Higher maximum speed (40 mph) for less time on the road due to optimized tread pattern design and 50% higher tread fullness ratio compared to standard tire.
VF technology and wide footprint area increase traction and decrease slippage which delivers lower fuel consumption. It is a great benefit from the economic perspective as well as for the reduced environmental impact.
Reduced soil compaction from longer footprint area vs standard tire and effective distribution of the load on the ground.
Increased numbers of lugs vs standard tire and unique hexa-core technology provide longer service life and better durability.
| | | | | | | | | | | | | | | | | |
| --- | --- | --- | --- | --- | --- | --- | --- | --- | --- | --- | --- | --- | --- | --- | --- | --- |
| Tire size | Service description | Tread pattern | Type | Permitted rims | Section width | Outer diameter | Static radius | Rolling circumference | RCI | Tread depth | Flat plate | Number of lugs x2 | Tire weight | EAN code | Pressure table | Detail |