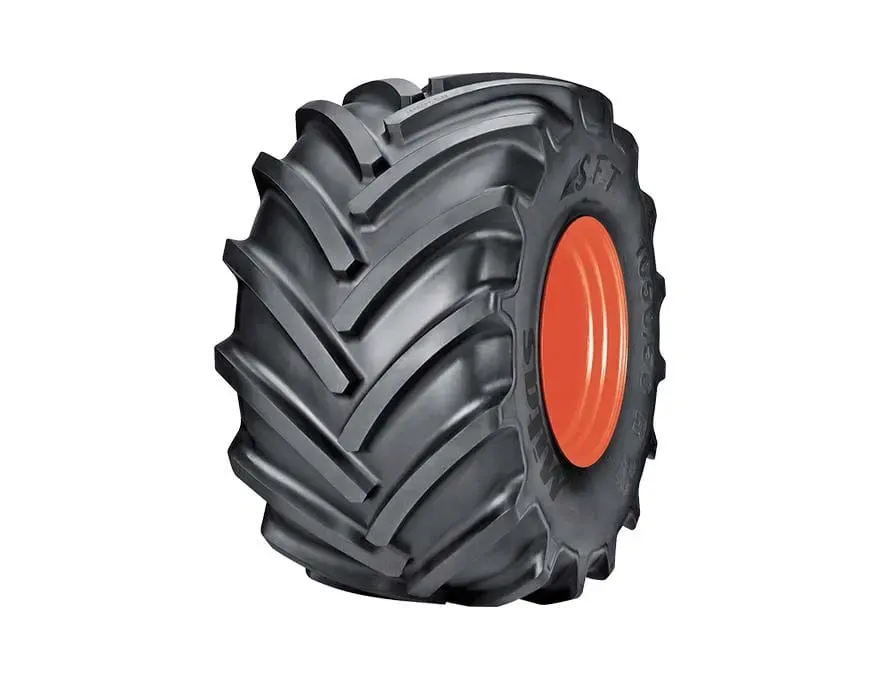 SFT tires are developed specifically for use on high-horsepower tractors.
SFT (Super Flexion Tire) tires with flexible ultra-strong sidewalls allow low inflation pressures for high load-carrying capacities.
The extremely large volume of air ensures gentle ground handling when working with heavy loads.
These Mitas tires for tractors have maximum traction, outstanding productivity, and reliability.
| | | | | | | | | | | | | | | | | |
| --- | --- | --- | --- | --- | --- | --- | --- | --- | --- | --- | --- | --- | --- | --- | --- | --- |
| Tire size | Service description | Tread pattern | Type | Permitted rims | Section width | Outer diameter | Static radius | Rolling circumference | RCI | Tread depth | Flat plate | Number of lugs x2 | Tire weight | EAN code | Pressure table | Detail |