Prague, June 17, 2022 – Are you already thinking about the next winter in summer? You should if you want to be well prepared. Get inspired at the 25th SIMA Snow & Ice Symposium on June 21-24 in Milwaukee, Wisconsin, USA. You can meet our Mitas team at booth #233.
Snow & mud – no problem for HCM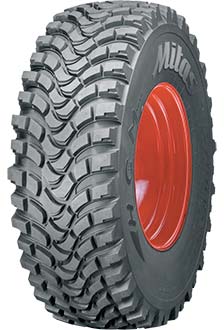 We will be showcasing our HCM (High Capacity Municipal) radial tires suitable for communal service and road maintenance tractors there. These tires are designed for all-season use and on- and off-road transport. Thanks to their unique tread pattern, HCM tires feature great traction and steering stability on snow, increased self-cleaning properties, and low noise emissions. Their steel-belted construction ensures high durability. The tires' characteristics were successfully tested beyond the Polar Circle. Mitas HCMs are available in 15 sizes; SIMA visitors will see the 440/80 R28 and 540/80 R38 on display.
The top event for snow specialists 
The annual Snow & Ice Symposium is the largest trade show in North America for commercial snow and ice management. More than 100 exhibitors will be featuring the latest equipment, deicing products, software, consulting services, and more on the trade show floor. Read more at
https://www.sima.org/show