Prague, May 10, 2018 -Mitas is pleased to invite you to the international agricultural exhibition BATA AGRO held at the airport in Stara Zagora, Bulgaria, on May 15 – May 18, 2018.
Bata Agro in Stara Zagora is an international agricultural exhibition offering a comprehensive range of agricultural machinery for professional farmers and visitors from agriculture. It takes place in Stara Zagora for four days from Tuesday, May 15 to Friday, May 18, 2018. The Mitas stand is located close to the main entrance, just next to the entrance to the demo field.

Mitas will showcase numerous products at the Bata Agro exhibition. Please see the list of Mitas tires below: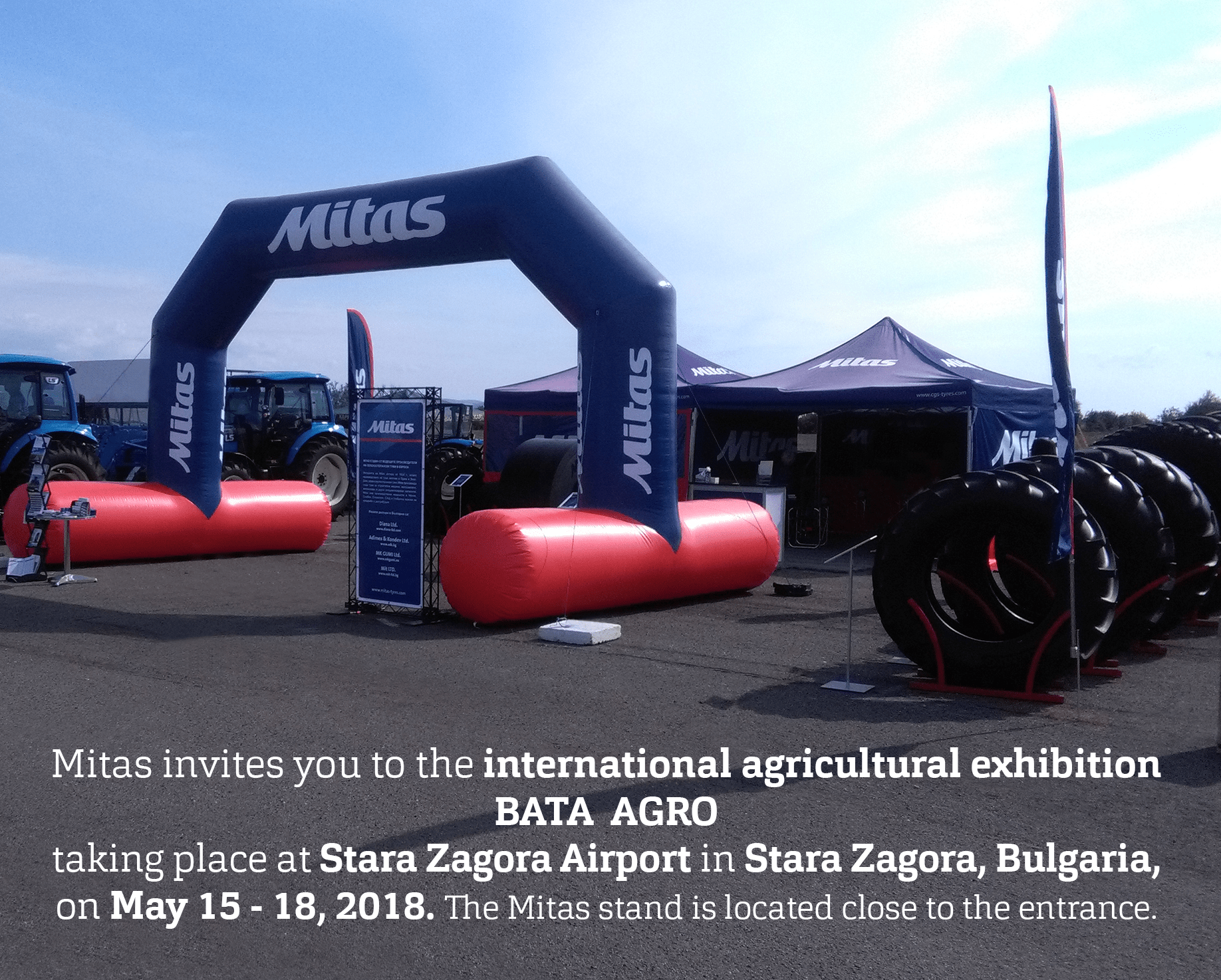 More about Bata Agro
Bata Agro is the largest and most prestigious agricultural exhibition in Bulgaria with more than 170 participants spread across an area of 35,000 m2. At the airport in Stara Zagora, companies present the latest innovations in the industry, focusing on farming practices. There is an opportunity for demonstrations and test drives. One part of the exhibition is dedicated to livestock. Besides agricultural equipment, the exhibition offers a wide range of seeds, fertilizers and pesticides.
More about Bata Agro
Mitas is presenting tires at Bata Agro for the second time. This year, the
Mitas stand with 150 m2
showcases the latest
Mitas agricultural tires
. Our partners can also see the availability of Mitas tires via the Mitas e-shop. If you have any questions, the Mitas team will provide you with professional support at the Mitas stand. We look forward to meeting you!