Mitas extends range of High Capacity Municipal (HCM) tires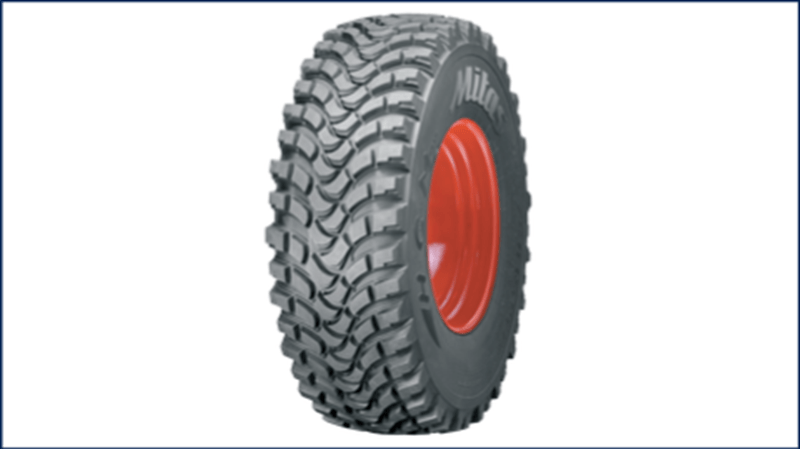 Prague, November 7, 2017 – Mitas, a member of the Trelleborg Group, has launched two more HCM (High Capacity Municipal) tyre sizes - 400/80R24 IND 149A8/144D (front) and 480/80R34 164A8/159D (rear). These universal tyres are designed to work on a wide range of machines, primarily in municipal services. The maximum loading of the new front tyre is 3250 kg at 40 km/h or 2800 kg at 65 km/h, and for the rear version 5000 kg at 40 km/h or 4375 kg at 65 km/h.
The HCM tire construction with steel breakers ensures high puncture resistance and on-road stability; while the unique cascade tread lugs design ensures excellent self-cleaning properties, better traction in all weathers, and low noise levels.
"The ever-growing interest in HCM tires confirms that our entry into this segment two years ago was the right step. HCMs are extremely robust tires that meet all requirements for municipal use. In Europe, they are typically used on machines for cutting grass on road verges and on high-horsepower tractors. We are also seeing increased demand in the USA and Canada," says Mitas agricultural tires production manager Pavel Kott, adding: "We plan to launch four new HCM tire versions in 2018, some of them with the new 65% profile, in response to requests from our original equipment partners."
Mitas HCM tires can be fitted on agricultural and industrial tractors, handlers, loaders, etc., and are also suitable for agricultural, municipal, construction, forestry, and other applications. They can be equipped with spikes for winter use.