Prague, January 27, 2022 - The 38th U.S. Custom Harvesters Annual Convention is taking place on 27-29 January in Amarillo, Texas, USA, and Mitas will be introducing its harvester tires to 600 USCHI members there.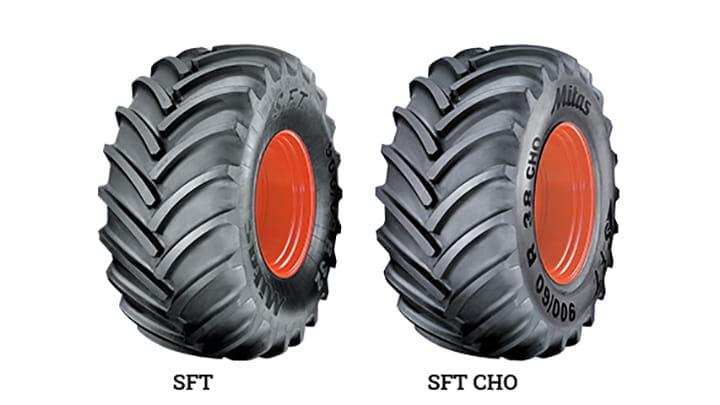 We at Mitas offer a wide range of radial harvester tires to help farmers in their work in the field every day. Our product range consists of almost 60 tire versions using 12 tread patterns suitable for different terrains and vehicles," says Pavel Kott, Product Manager for Mitas agricultural tires. These tires use, for example, the SFT (Super Flexion Tire) construction with extremely flexible sidewalls allowing high loads under lower inflation pressures, with some designed specifically for cyclic harvesting operations (CHO) with periodic load changes.
Supporting American farmers for almost 40 years
U.S. Custom Harvesters, Inc. is an association of professional custom harvesters serving the needs of American farmers. The organization was established in 1983 in Texas and represents a link between the harvesters and the many groups of people they work with, such as farmers, businesses and the government.
The association membership consists of custom harvester operators, which harvest crops for an individual farmer or business, and related businesses such as agricultural vehicle dealers, insurance companies and farmers. The association's goal is to enhance and promote custom harvesting to keep it a viable industry available to future generations of producers.
At the USCHI 2022 Annual Convention, our sales representatives will be ready to respond to questions and requests related to Mitas harvester tires at stand No EW9.
Follow us on Mitas Agri Facebook to see images and up-to-date info from the event.